Now Is Your Chance To Get YOUR Questions Answered By Me, Personally
Do you need help answering these questions?
Why were you fired?
Tell me about yourself?
Why do you want to work here?
Why should I hire you?
Why did you leave your last job?
What are your salary requirements?
"Off-the-wall" questions, not listed here?
Need help with behavioral questions?
You can expect to get asked most of these questions (above) on any job interview and having the right answer is critical to your success.
These are SIMPLE, yet difficult questions to answer.
If they were easy, you would have figured out an answer by now, but they're not.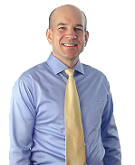 Meet your Interview Coach:
Hi, I'm Don Georgevich, job coach and career expert.
I understand how difficult job interviews can be. They put tremendous pressure on you, make you nervous, and then you're expected to deliver an outstanding performance.
You might be the best candidate, but one wrong answer destroys your chances for the job.
But that doesn't seem fair...
And that's why I want to help you.
WATCH the video above to learn how you can get my personal help and have me on your side.
Where to Find the Right Answers?
Maybe you need help answering a few interview questions to make sure your answers are on target.
Maybe you have a big interview coming up and you want an outside perspective from me, or
Maybe you need help picking the best answer for one question. You can send me 3 different answers and I'll pick the best one for you.
No matter what you need help with, I'm here for you.
And that's why I'd like to offer you 30 days of email support with me.
Ask me anything you want…
Have a question about your resume, just ask me.
Have a question about a complicated situation, just ask me.
Have questions about salary?
Need advise on the best answer? Just ask.
Behavioral questions got you baffled?
Have questions about the best questions to ASK your interviewer?
Have post interview follow-up questions?
No matter what questions you have, I'll help you find the right answer, I promise.
If you're struggling with the best way to answer tough interview questions? I'll help you answer them, no matter what they are.
I'll work with you personally on up to 21 different interview questions each month and advise you on the best way to answer them.
That's what you'll get when you register for a 30 Day Live Email Support Pack.
When you walk into your next interview after having your answers checked, you'll feel more confident and have a much better chance at acing your interview.
There is only ONE question you need to ask yourself:
How much is ONE job offer worth to me?
Get registered soon, because I have a LIMITED number of Live Support Packs each month and they sell out fast.  And when they're gone, that means you can't get my help until next month.
Sincerely,

Get started today for only $97
Frequently Asked Questions
Q.

How many questions can I ask?

A.21 questions each month while you are subscribed to the Live Support Pack.  If you went over 21 questions, I'm not going to cut you off or anything like that.

Q.

Can I talk with Don on the phone?

A.No.  This is email support only.  Don offers other coaching programs where you can talk with him on the phone or Skype.

Q.

How do I get Don's help with my questions?

A.First, you need to be registered for the Live Support Program.  Then you will receive a special email address for sending your answers to Don.

Q.

Will Don show me the best way to answer my questions?

A.This programs works in two ways:

1.) If you have a question about something related to interviewing, your resume, etc, just email it to Don and let him know what your concerns are and he'll give you his best advice.

2.) If you need help answering a question, for example, "Why should I hire you?" Write down how you think you should answer the question.  Send your answer to Don.  Then he will let you know what he thinks of your answer and offer suggestions for improvement.

This program works best if you already have the Complete Interview Answer Guide because in there, you will learn the fundamentals of answering any type of question, then you simply ask Don to make sure you answered correctly.

Q.

Will Don write out my answers for common interview questions?

A.No.  You must write your own answers and then ask Don to check them.  You are the best person to answer questions about your experience and yourself.

Q.

Have a question? Ask me...

Call Don: 440-655-1725

Q.

How soon will Don resond to my questions?

A.Response times vary between 1 and 3 days during normal business hours, Monday – Friday.

Generally I respond within 24 hours and occasionally on the weekend.

Q.

Does this program automatically renew each month?

A.No.  It's a month to month program and does not renew automatically. If you want to extend support for an additional 30 days, then you need to purchase another Live Support Pack.
Get started today for only $97