How to Improve Your Interview Performance and ACE Your Next Job Interview!
Learn how to answer ANY interview question, improve your confidence, and tell interviewers why you are the BEST person for the job...
Get Hired helps you prepare for job interviews with proven strategies delivered through online training videos.
Get Hired is an online "video based" interview training and coaching program that teaches job seekers how to answer any interview question.
From common HR questions, to behavioral, to management, and more.
Each video explains why the interviewer is asking you the question, what you need to say, and then shows you several different examples of how to answer it.
Just watch the video
Learn how I answer the question
And "plug-in" your work experience for perfectly customized answers
Be interview ready in 59 minutes!
You need to ACE your interview, right?
You know that you can't just walk in to your interview un-prepared.
You're probably feeling pretty nervous right now.
GET HIRED is like having your own personal interview coach, guiding you every step of the way.
Short on time?  Use the Fast Track Module to get ready in 59 minutes or less.
Fast Track is a quick A to Z cram session that covers all of the really important questions.
What you'll get if you decide Get Hired is right for you
This module simplifies and explains STAR interviewing method so anyone can understand how to use it.
Includes several example questions using the STAR Method.
You'll be prepared for any behavioral interview.
The Answer Builder is complete with 140+ training videos on answering the most common questions.
Each video includes the question and answer in text format so you can copy & paste them to create your own personalized study sheet.
Each video includes the question in downloadable MP3 Audio.
Have a phone interview? There's 19 minutes of video training module just for that.
You'll learn how to get the in-person interview and advance to the next level of the interview.
You'll need to ask your interviewer questions too.
This module will help you come up with a custom list of the most important questions for YOU to ask.
A quick A to Z cram session that covers all of the really important questions.
You can watch it from your smart phone right before an interview.
Test yourself with the Mock interview simulator
Learn how to answer leadership questions
Essential interview preparation strategies
Clever tips and Jedi mind tricks
How to get the most salary
"How to interview like a pro..." videos
Video, MP3 Audio and PDF text for each module
And much more...
There is more to interviewing than answering questions.
GET HIRED has over 6 hours of video instruction that teaches you how to:
Prepare for interviews
Answer any interview question - even behavioral questions
Prepare for phone interviews
Close interviews
Prepare for 2nd and 3rd interviews
Mistakes to watch out for
Questions to ask interviewers
...and more
GET HIRED has everything you need to prepare for job interviews,  all in one place.  You can start with module 1 or jump around to different topics that are most important to you.
Either way, you'll learn how to stand out and separate yourself from your competition.
The best way to experience everything GET HIRED can do for you is to get started with a Basic or Pro membership account.
You'll save time and learn faster by having everything you need in one place.
You can access Get Hired from any Internet connected computer, IPAD or Smart Phone.
Here's what our customers are saying...
A personal note for you from Don...
Figuring out something means you're going to be wrong before you're right. So, if you wanted, you could probably figure out all this stuff on your own.
I know, because that's what I did. But it's probably cost me more than $50,000 in lost wages when I add up all the interviews I bungled and times I was without a job.
So you can invest a ton of time and money trying to figure out what works and what doesn't, or you can short-cut that whole process and let me help you to Fast Track your way to the job you really want.
Sincerely,
Don Georgevich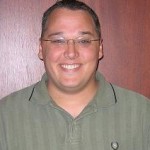 Got the job. Thanks a Million!
Just thought that I would let you know that I read and utilized many suggestions in the guide and I am now EMPLOYED!
I got a job with a major bank in a full time, direct hire position.
Thanks a million!!!!!!!
Mike Z.
Aldie, VA


 I got a promotion out of it
Hi, Don. Thank you so much for helping me out with getting the new job. I did start my new job on Monday, October 11th. Anyway, I really appreciate it. I got a promotion out of it.
The guide was very, very easy to follow and I directed a few people, some of my friends, to your new website. Thanks again. Bye-bye.
Karen B.
Irving, TX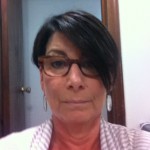 "Finally realized why I was blowing my interviews and ...cut my job search time in half"

I wanted to share this with you and others because it is so helpful and it could cut your interview job-hunting time in half.
Buff Glasser
Ocean, NJ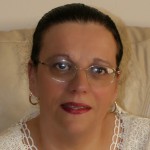 Hired 90 minutes after the interview
For every question I had the perfect answer.
All in all, this interview wasn't as nerve-wracking as the previous ones I've had. In fact, it went like a dream. I also passed on your information to my daughter and now she starts her new job tomorrow.
To be sure, I'll be singing your praises from this side of the pond. -- Deb F., Great Britain