As promised, here's my best video on the: Top 10 Job Interview Mistakes...
If you enjoyed watching this video, I have another one that you might like even more
...just scroll down a little bit to watch it.
And it will show you how to get ready for your next interview and ACE IT.

Improve Your Interview Performance and
ACE Your Next Job Interview!
Learn how to answer ANY interview question, improve your confidence, and tell interviewers why you are the BEST person for the job...
Get Hired helps you prepare for job interviews with proven strategies delivered through online training videos.
Get Hired is an online "video based" interview training and coaching program that teaches job seekers how to answer any interview question.
Each video explains why the interviewer is asking you the question, what you need to say, and then shows you several different examples of how to answer it.
Just watch the video
Learn how I answer the question
And "plug-in" your work experience for perfectly customized answers
Find out how these people ACED their interviews...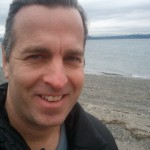 " Absolutely the best program!"
What Don's program does is prepare you for what is coming at you, and his knowledge of the interview process gives you insights that release the tension around this type of question process and gives you insight into what the interviewer is looking for.
Highly recommended.

James N.
Vashon, WA
"Had the best interview!"
"I purchased your program and did everything you said to do. I went in there to a very stressful, large panel interview feeling extremely confident, totally sure of myself, and it showed.
I was offered a job out of 31 other applicants who interviewed and I was told that I had the best interview of everybody."
Trea J.
Tucson, AZ

"Two job offers in one day!"
"I just wanted to let you know that I got my dream job.
The tools that your guide provided me with helped me shake the nervousness that I usually get at job interviews and I managed to get two job offers in one day after a year and a half of interviewing with no offers."
Sarah S.
Atlanta, GA
"I aced all the interviews with eight executives and landed a job!"
I wanted to thank you for helping me land a job that was kind of a last-minute situation.
Dan Brower
Angels Camp, CA