Get A 30 or 60 Minute Personal Phone Consultation With Don
How to Get Your BIGGEST Problems Solved!
Do you have a unique problem that might prevent you from getting hired?
Do you have a big interview coming up and need an outside perspective from me?
Do you already have a job offer and need help negotiating a salary? I've helped clients increase their salary/benefits by more than 30% above their initial offer.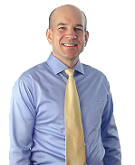 Meet your Interview Coach:
Hi, I'm Don Georgevich, job coach and career expert.
I have coached over 3,000 corporate professionals, job seekers, career changers, and recent college graduates in over 40 different professions in the United States, Great Britain, Canada, Australia, China, Africa, Mexico, Spain, and all over Europe.
One idea, one strategy, properly implemented and executed, is all you need to take your job search to the next level so you can ace your interview.
A little bit of an outside perspective will give you a stronger focus and accelerate your chances for landing the perfect job.
I will provide you with fresh insight and new angles to solve your biggest job search problems.
Get registered for a call and let me help you overcome your biggest challenges.
No matter what you need help with, no matter how difficult you feel your problems are, I will sit down with you on the phone or Skype for 30 or 60 minutes and solve your problems.
Resumes, CV's, Cover Letters, LinkedIn Profiles
Complicated situations are the most popular with my clients.
Salary Negotiation help.
Need the BEST answer for a tough question? We'll hammer out a solid answer.
Do you struggle with Behavioral Questions? I can fix this for you once and for all.
ANYTHING AND EVERYTHING ESLE. Nothing is held back on a phone consultation.
Any job seeker, career changer, college graduate, or corporate professional who has a specific problem or challenge they need to overcome.
I work with...
Managers, Project Managers, and Executive Managers
IT Professionals
Doctors, Nurses, Research Scientists, and College Professors
Directors, VP's, and Company Presidents
Teachers and Principals
Finance and banking professionals, and
More than anything, just normal people with normal jobs.
What Happens When You Are Prepared?
After talking with me, I'm certain you will feel MORE Confident than ever for your next job interview.
When you are confident in your abilities you will have elevated yourself above your competition and will naturally deliver a stronger and more compelling interview performance.
I'm looking forward to meeting you on the call.
Sincerely,

Get started today for only $394
Get started today for only $197
Frequently Asked Questions
Q.

How many questions can I ask on a 30 minute call?

A.We generally only have time to discuss two topics or one long issue and one short issue.

On a 60 minute call, we can usually handle several issues.

Q.

How will I connect with Don?

A.As soon as you get registered for the call, you'll receive a brief questionnaire to bring Don up to speed on your situation.  As soon as you send that to Don, you'll get a link to Don's Calendar to schedule your time slot.

Q.

How soon can I get scheduled for a call with Don

A.Generally within 2-3 days, but if you need a same or next day meeting, call Don on his cell and leave a message about what you need, and he will try to accommodate your request.

Q.

What kinds of things can I ask Don?

A.Anything you want.

Q.

Have a question? Ask me...

Call Don: 440-655-1725