WAIT a second!  -- Before you go...   Don't leave empty handed.
I want to give you my BEST job interview training videos, FREE.
Just in case you're struggling with job interviews, this
FREE training will help you prepare for your next interview.
I used to be a corporate interviewer and I know what employers look for.  Let me help you.
Where can I send the FREE Training to you at?
FREE Job Interview Training Program
Everything you have been taught about job interviewing is a big pile of crap.  Let me show you what interviewers like want to hear from you.
How to Answer Any Interview
Question and Win the Job
Offer You Deserve
Press Play to let me teach you how to answer interview questions
| | | |
| --- | --- | --- |
| | These people got the job because of this guide | |

Two job offers in one day
"I just wanted to let you know that I got my dream job.
The tools that your guide provided me with helped me shake the nervousness that I usually get at job interviews and I managed to get two job offers in one day after a year and a half of interviewing with no offers."
Sarah S. Atlanta, GA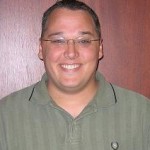 Got the job. Thanks a Million!"
Just thought that I would let you know that I read and utilized many suggestions in the guide and I am now EMPLOYED!
I got a job with a major bank in a full time, direct hire position.
Thanks a million!!!!!!!
Mike Z.


Aldie, VA

"They were so impressed with my answers I was offered the job at the end of the interview.
I have been in HR for over 11 years and thought I knew everything, but after several interviews and no offers, I purchased your guide.
I had two interviews after purchasing your guide and I now I have two offers.
Thank you so much for writing such a good and detailed guide. I will recommend it to everyone."
Rosie Lamar
Format: PDF eBook, Spiral-bound hardbook, Video & Audio MP3
140+ Questions and answers
Use for: Behavioral interviews, phone, panel, skype, internal interviews, and mock interviews
ISBN: 978-0-578-05102-4
Instant Access: PDF Download, Video & Audio
Devices: MAC, Windows, iPad, iPhone, Android, Kindle
Reviews: (2167)
The guide is perfect for ANY type of professional job interview, including:  Finance, government, management, administrative, IT, sales, engineering, accounting, manufacturing, medical, non-profit, teaching, and everything else.
Now available in Online Video & Audio MP3