Let's face it, getting hired for a job, any job, has become increasingly difficult, competitive and stressful. At Job Interview Tools, we show job seekers how to impress interviewers, avoid mistakes, improve their confidence, lose their fears, and teach them the right way to answer job interview questions so they get the job they want - the first time.
Since 2006, Job Interview Tools has established a solid reputation as a high-quality provider of effective job interviewing ebooks, videos, and articles. But more than that, we actually work with job seekers on a one-on-one basis to further help them refine and tweak their interviewing strategy to position them as the best possible candidate for the job.
Even though interviews are tough to get and downright nerve-wracking -- the interview is your opportunity to showcase your talents, demonstrate your abilities, and outshine your competition. And at Job Interview Tools, it's our job to make sure you don't fall short in any of these areas.
Job interviewing is just one piece of the puzzle. Landing the job starts with a solid resume and cover letter, an excellent interview performance, proper follow-up, and tactful negotiation. Job Interview Tools will make sure you stay on track through the entire process and don't miss any essential pieces.
At Job Interview Tools, you'll find expert advice in the following areas:
Answering interview questions
Job interview tips
Phone interviews
Behavioral or STAR interviews
Resume writing
Cover letters
Thank you letters
High Success Interview Coaching
At Job Interview Tools, we're experts at showing job seekers how to outshine their competition by teaching them the right interview language to use on their interviewer. Whether your interview is on the phone, behavioral based, general, or technical, Job Interview Tools can help you win the job.
At Job Interview Tools, you'll learn how to answer the toughest interview questions, improve your interview confidence, be more confident and comfortable while giving the best interview performance you are humanly capable of.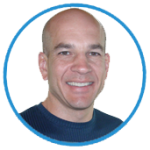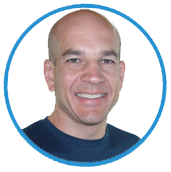 Don Georgevich is an expert author and leading authority on the subject of interviewing.He was a previous technology interviewer for Exxon Mobil and strategic interviewer for several Cleveland, Ohio based consulting companies. Since becoming a job coach, he has been able to help out millions of job seekers with articles on the subject of interviewing as well as personal advice.
He coaches job seekers from all different professions and industries. He receives countless emails and phone calls from job seekers -- telling him how much he has helped them and what a difference he has made in their life.
He works one-on-one with job seekers every day, whether it be over the phone or through email. Some job seekers need a little extra help in preparing for their next interview, while others want to discuss follow-up tactics for after their interview. He works hard and tries to get back in the same day with everyone who writes in with their questions.
Don is dedicated to helping every working man and woman become more competitive in the job market, sharpen their interviewing skills, and ultimately getting hired for the job of their choice.