Turn Your NEXT Job Interview Into A Job Offer With a
Perfectly

Written Thank You Letter
Press Play to let me teach you why you need to send a thank you letter.
Use My Proven, "Job Getting" Hand Crafted, Thank You Letters After Your Next Interview, and...
Make Any Employer Want to Hire You!
From:  Don Georgevich
Cleveland, Ohio
Dear Friend,
One of the smartest things you can do after your interview is SEND a thank you letter to your interviewer.
This will re-enforce your interest in the position and convey your desire for the job.
Seems pretty simple, right?
Not really...
Most job seekers don't send this letter and just hope interviewers will remember them, or ...
... they send a poorly written letter that actually hurts their chances for getting the job.
Either way, they are distancing themselves from getting the job.
It's very important that you not only write a thank you letter, but an effective one.
And that's why I've assembled the largest collection in the world of thank you letters, just for job interviews.
Before I go any further, if you just had a job interview today or yesterday, you should send your letter immediately.
Let me tell you why...
Why Send a Thank You Letter?
Writing a thank you letter puts you in the Elite club of job hunters because it shows employers you're willing to go the extra mile.
And dramatically increases your chances for getting the job by keeping your image fresh in their mind.
...but knowing how to write an effective letter is another trick -- and that's where I come in.
When you write a thank you letter after your job interview, you're reemphasizing your interest in working for that company.
You're telling them that you're genuinely interested in working there.
Plus, a thank you letter gives you the opportunity to mention anything you forgot to bring up in your interview, like a skill or professional trait.
...And when all the other candidates go home and wait to hear back...
...You'll send a thank you letter to reemphasize your interest in the job.
This is how you get employers excited about YOU and get the job offer.
What Are You Supposed to Write in a
Thank You Letter?
A thank you letter CAN be a typed business letter, a well-written email, or even a hand written note.
All three letter styles deliver the same basic message.
A thank you letter is more than just a simple thank you note.
It's a carefully crafted letter that gives you the opportunity to:
Restate your skills and qualifications
Reinforce your credentials
Re-affirm your interest in the job
These are the THREE Most Important things interviewers want to hear from you in a follow-up thank you letter.
How do I know this, you ask?
My 17 Years of Professional Experience Gives You the Edge
I know exactly what interviewers are looking for having been one myself for Exxon Mobil, and I've been interviewing people for most of my career.
And in that time, I learned the THREE most important things employers like to see from candidates.
And those are:
1.) Continued interest in job.
2.) Consistency throughout the entire interview process.
3.) And follow-up.
That's why sending a thank you letter after your interview is SO crucial to your success in landing the job.
To make things easy for you, I've assembled a thank you letter guide that walks you through the entire letter writing process, step-by-step.
And now you can grab all my hard work in just a few minutes.
Check out what others have said about my products...

Two job offers in one day
"I just wanted to let you know that I got my dream job.
The tools that your guide provided me with helped me shake the nervousness that I usually get at job interviews and I managed to get two job offers in one day after a year and a half of interviewing with no offers."
Sarah S. Atlanta, GA


"You're not going to believe this...they actually offered me two positions!
Thank you so much for this wonderful guide."
Dawn Fuller
Got almost every job I interviewed for...
"I wanted you to know that your guide has been one of the most helpful pieces of information I have ever received.
I have interviewed with several companies in the past 30 days, and to be honest, have been accepted by almost all of them."
John Schnaubert
Oak Harbor, WA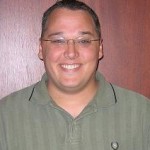 Got the job. Thanks a Million!"
Just thought that I would let you know that I read and utilized many suggestions in the guide and I am now EMPLOYED!
I got a job with a major bank in a full time, direct hire position.
Thanks a million!!!!!!!
Mike Z.


Aldie, VA
INTRODUCING: Perfect Thank You Letters
Perfect Thank You Letters comes with 101 professionally written sample letters that make it easy for you to send your own letter, so you can impress your interviewer and get hired for the job you want.
Format: PDF eBook
101+ Sample email and typed business thank you letters for job seekers
Use for: Following-up after a job interview
Instant Access: PDF Download
Devices: MAC, Windows, iPad, iPhone, Android, Kindle
Reviews: (2167)
The guide is perfect for following-up after ANY type of professional job interview, including:  Finance, government, management, administrative, IT, sales, engineering, accounting, manufacturing, medical, non-profit, teaching, and everything else.
3 Simple Steps

is All it Takes to Write a Job Winning Thank You Letter
It's easy to say, "thank you," verbally.
But to put that in writing in a meaningful way, is a TALL order for most people.
But with Perfect Thank You Letters anyone can write a great thank you letter.
ALL YOU NEED TO DO IS...

"I had two interviews after purchasing your guide and I now I have two offers.
Thank you so much for writing such a good and detailed guide. I will recommend it to everyone."
Rosie Lamar
Open the Perfect Thank You Letters eBook on your computer.
Select a letter template you like that matches your profession.
And then I'll show you how to personalize your letter to reflect your interview.
THAT'S IT -- YOU'RE DONE!

You now have a perfectly written thank you letter that is ready to SEND.
NO head scratching trying to figure out what to write.
NO searching the Internet hoping to find an example you trust.
NO second guessing yourself - if what you wrote is good enough.
NO guess work -- if you should send via email or postal mail.
What Styles of Letter Templates Are Included?
... The short answer is All of them.
The letters can be used for EMAIL, hand written notes, or typed business letters.
You're getting 101 professionally written thank you letters for the following industries:

I got a promotion out of it
Thank you so much for helping me out with getting the new job.
I really appreciate it and I got a promotion out of it.
I really appreciate all your help and emails with the few questions that I did have. The guide was very, very easy to follow and I directed a few people, some of my friends, to your new website.
Karen B.
Irving, TX
"I was offered a job out of 31 other applicants and I was told that I had the best interview of everybody."
Trea J., Tucson, AZ
Account Executives
Accounting
Administrative/Clerical
Engineering
Executive Management
Finance
Government
Healthcare
Human Resources
Information Technology
Management
Manufacturing
Pharmaceuticals
Sales
Teaching & Education
"Perfect Thank You Letters" is designed for ALL job seekers from entry level to executive who want to follow-up after their job interview...
...and increase their chances for getting the job by keeping their image fresh in the minds of employers.
This guide gives you 101 professional examples of thank you letters to choose from...
...More than ANY other follow-up guide in the world.
I'll show you the 3 critical parts of a successful follow-up letter and dissect each one,  so you can write your own personal thank you letter.
And more than anything, you'll be confident that what you wrote will result in a Top-Notch letter that will positively impact the employer and put you one step closer to landing the job.
My
World Class

Perfect Thank You Letter Guide is  Yours

Risk Free

120 Day Money Back Guarantee
If you're not satisfied for any reason, just let me know within 120 days and I'll gladly refund your entire purchase – no questions asked.
But I'm so confident you are going to love this guide because it's going to help you get hired for the job you want.
And it's so affordably priced, anyone can learn how to follow-up after their interview, even on a tight budget.
Let me take this one step further….
If you use my guide, and somehow don't get the job you want within 120 days, I'll give you an immediate 100% refund.
You won't find anyone this confident about the results their product will bring to you.
You see, I'm so sure of the results my guide will bring to you — I am willing to put the entire risk on my shoulders.
Test it out for yourself. Try my proven thank you letters after your next job interview.  Once you've tried them, I'm confident you'll keep the guide forever.
Sincerely,

P.S. My interview training products are the best and always produce excellent results for whoever applies them. Maybe I'm a little biased, but I truly believe they are the best and I don't know of anyone else who puts their name on their products like I do.
P.P.S - You have to make a choice today.  Do you want to search the Internet for a letter that someone else wrote, NOT knowing if that letter will improve or (worse) decrease your chances for the job?  Is that a risk you're willing to take? Or do you want to save a lot of time and let me show you what is already working?
P.P.P.S - Whether you decide this guide is right for you or not -- that's up to you. If you do nothing else, at least take what I've shared with you today and interview a little bit smarter.
If you're still not convinced my program will work for you, just listen to what my past customers have said.  You can hear their stories on this page.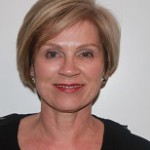 "After reading your guide, I really felt prepared for my grueling behavioral interview with a large pharma company.
I especially found your closing questions to be very effective.
The manager actually told me at the end of the interview that I would receive an offer the next day.
Rhonda B.
Dayton, TN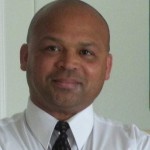 Haven't interviewed in 15 years and you helped me put it all together
I just wanted to thank you for your interviewing guide.
I don't have a lot of corporate expertise and was very nervous and apprehensive about interviewing, but your interviewing guide helped me through my first interview.
I increased my confidence and you have given me a whole different outlook in the interviewing process.
Manny Candelario|


Middletown, CT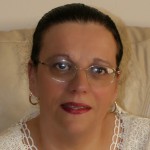 Hired 90 minutes after the interview
They actually rang me 90 minutes later to ask if I could start work tomorrow.
For every question I had the perfect answer.
I passed on your information to my daughter and now she starts her new job tomorrow.
To be sure, I'll be singing your praises from this side of the pond.
Deb F.
Great Britain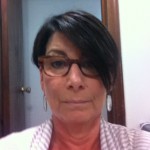 Realized why I was blowing my interviews and cut my job search time in half

"I'd been interviewing for several months and couldn't understand why I wasn't getting any offers, but after reading your guide, I went on my first interview with more confidence than you could possibly imagine and I got an offer."
Buff Glasser
Ocean, NJ

"I had several departments at Kendle make me an offer"
"Hello Don, I got the job at Kendle International.
Your guide truly helped me land the job that I really wanted.
As a matter of fact, I had several departments at Kendle make me an offer.
I highly recommend your study guide. Thank you."
Mary L. Gladden
Cincinnati, OH