If employers are not calling you, your resume has SERIOUS problems.
Make Your Resume STAND-OUT
and
Get 3X More Interviews

With A
Professional Resume Critique
Most resumes have one or more of the following problems:
Fails the 7 second scan test...
Doesn't attract employers because of too much information.
Doesn't make your phone ring.
It's too long.
It's unorganized.
It makes you look like a job hopper.
It's skipped by the ATS (Applicant Tracking System).
When you add it all up -- You are leaving so many jobs on the table and you're not being considered for the jobs you are qualified for.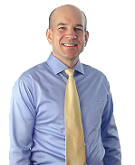 Meet the Resume Doctor:
Hi, I'm Don Georgevich, resume writing specialist & job coach.
I understand how frustrating it is to send out resumes and get "no response."
It's downright heart-breaking when you're qualified and they don't even acknowledge you.
But if you're willing to let me show you ALL the serious problems on your resume, I can help you get noticed by more employers.
When this happens, you'll get more job interviews with multiple job offers and you'll have your pick of the best jobs in your field.
What Do I Get With a Resume Critique?
Don will check every line on your resume and make suggestions for improvement.
Your resume will go through a rigorous 63 point inspection process.
It will be checked for style, focus, readability and the 7 second scan test.
Your resume will be checked for WEAK words that can harm your resume.
You will TRIPPLE your chances for getting the interview when you use the RIGHT keywords for the ATS (Applicant Tracking System).
Additionally, your resume will be checked for: relevancy, readability, writing style, format, experience, introduction, objective, skills summary, effective use of accomplishments, and much more.
Why Get a Resume Review and Critique?
If you are in doubt about your resume and not sure if its working hard enough for you, then you might need a professional review.
It's common for job seekers to make a boat load of little resume mistakes that keep them from getting called for interviews.
If you're not getting called for at least 3 out of every 10 Resumes
you send out, then MOST employers are tossing your resume in the trash.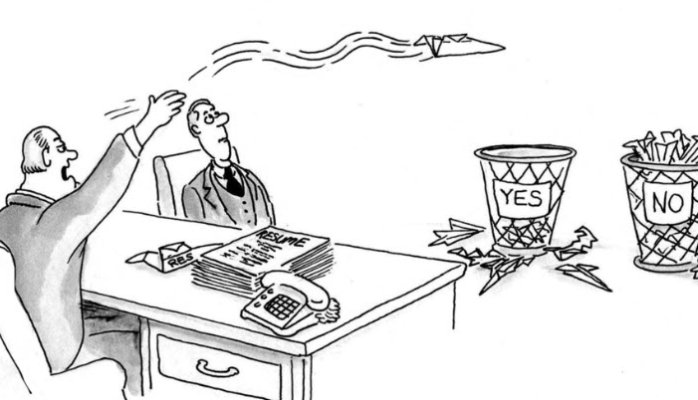 How a Resume Review Works?
First, get registered for a resume review and then email me your resume.
I'll thoroughly review it, line by line, and give you my best suggestions for improvement.
This is NOT a resume rewrite and I don't make changes to resumes because I truly believe you are the best person to write your resume. (Only you can sound like you.)
I'll give you a FULL report of everything that is wrong with your resume.
I'll tell you what needs to be fixed or improved and how to do it.
If you send me a job description along with your resume, I'll tell you how to become more relevant to that job and identify the right words you need USE to get through the ATS (Applicant Tracking System.)
Most of the resume critiques I do include at least 30-40 bullet points of suggestions for improvement.
The estimated turnaround time for a resume critique is about 5-7 days.  If you need it sooner than that, let me know and I'll try to meet your deadline.
*After you apply my suggestions, you can resubmit your resume for a complimentary final review. (A $300 value - Yours absolutely free)
*Limited time offer.  Valid only within 90 days of resume critique purchase.
Let Me Help You Improve Your Resume
and Get More Interviews
Like I said, if you're not getting called for interviews for at least 3 out of 10 resumes, you're missing out on a lot of lost job opportunities -- not to mention LOST INCOME.
And that is why I would like to offer you an exhaustive, professional review of your resume and provide you with a complete checklist of every mistake I find with suggestions for improvement.
Once you apply my professional advice to your resume, you can rest assured in knowing that it's the best it can be and you'll start getting a lot more interviews than you're getting right now.
This can actually help you get hired faster…
If you send out 10 resumes and get 4 interviews instead of one or zero, you'll have a much better chance at turning one of those into a job offer.
The only question you need to ask yourself is:
How much is one job offer worth to me?
Get registered soon, because critiques sell out fast.
This is a very time consuming process for me, and I only do a small handful of reviews each month, and then I won't accept any more orders until next month.
You can always keep doing what you're doing and hoping that your resume gets through, or you can let me help you today to make sure your resume is the best it can be and truly represents everything you have to offer.
I'm looking forward to reviewing your resume.
Try a critique from me today, I know it will help you get more interviews.
Sincerely,

Get started today for only $497
Frequently Asked Questions
Q.

Will you rewrite my resume?

A.No.  I don't rewrite resumes.  I make suggestions for improvement and show you exactly how to apply those suggestions.  This allows you to be intimately involved in the resume writing process and sharpens your writing skills so you are in a stronger position to make future changes by yourself as you search for jobs.  Trust me, I'm doing you a BIG favor by teaching you to write instead of writing it for you.  Besides, only you can sound like you.  If I write your resume, it will never sound like you, and a big part of job interviewing is being genuine.

Q.

How long does it take for you to review my resume?

A.On average 5-7 days.

Q.

I had my resume professional written, but I'm not getting any job interviews, do I need a critique?

A.There are many resume writers out there who have no idea what they are doing.  Most of them just take your work experience and education and format it into a resume.  Anyone can do that, even you.  But writing a resume is far more involved than formatting your work experience.  A resume is a living breathing document that allows employers to visualize you working for them. It exhibits emotions and feelings in anyone who reads it.  In many cases, if your resume was professionally written and it's not getting you job offers, you need review to figure out what is wrong with it and how to fix it.

Q.

How do I know if I need a resume review?

A.If employers are not calling you for job interviews that you know you are qualified for, then you need a critique.

Q.

Can I write my resume and then have you review it?

A.YES!  That is the best way to get a great resume.  I recommend that job seekers use the Resume Masterpiece to write their resume, and then register for a critique and final review.  This way you learn how to write a resume, a skill you'll keep for the rest of your life, and you get my eyes on your work to make sure it's the best it can be.

Q.

Have a question? Ask me...

Call Don: 440-655-1725