How to Answer Any Interview
Question and Win the Job
Offer You Deserve
Press Play to let me teach you how to answer interview questions
From:  Don Georgevich
Cleveland, Ohio
Dear Job Seeker,
Would you like me to make your next interview easier?
If I could show you how to impress interviewers - would you be willing to spend 1 hour to learn how?
If you said, "Yes" then please devour every word that follows. Because in the next few moments, you're going to learn WHY you haven't been offered the job - And what you need to say to Get Hired for the job you want.
I will show you how to quickly, easily, and confidently impress interviewers, improve your confidence, avoid mistakes, and teach you the right way to answer job interview questions... so you can get the job you want.
No matter how uncomfortable you are with interviewing -- I will show you how to impress interviewers so you can get hired for the job you want.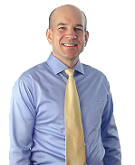 Don is your personal interview coach
Can You Correctly Answer Tough Job Interview Questions Like These?
Can you tell me about yourself?
- Seems simple enough, but interviewers are looking for a specific answer. I'll show you how to answer it and what you must avoid saying.
Why did you leave your last job?
- Everyone gets this one wrong. But I'll show how to give an answer that reveals your strengths and your desire to learn NEW things.
Do you know anything about our company?
- I'll walk you through a few easy steps that shows you did your homework.
What did you like about your last job?
- Everyone messes this up, but I'll show you exactly what to say.
What would you like to be doing 5 years from now?
- I'll show you how to give a well-spoken answer that shows how you make good use of goals and are a perfect fit for the job.
You will be expected to answer ALL or most of these questions too...
- Can you work under pressure?
- Could you describe a difficult problem and how you dealt with it?
- Why do you want to work here?
- What were some of the things you did not like about your last job?
- What do you consider your most significant weaknesses?
- What are your biggest accomplishments?
- How do you accept criticism?
- What is the most difficult situation you have faced?
- What are some of the things that bother you?
- What do you consider your most significant strengths?
- Do you prefer working with others or alone?
- How do you get along with different types of people?
- Can you give me an example of a project that didn't work out well?
- What are some of the things you and your supervisor have disagreed on?
Keep reading, because further down on this page, I'm giving away FREE interview answers to 3 of the toughest interview questions.
I'll show you how to give impressive, well-spoken answers to these tough interview questions and many others ...answers so powerful that your interviewer will CLEARLY see you as the BEST and only person for the job.
How Hard is it to Land a Good Paying Job in Today's Tough Economy?
Every day, I get calls for help from people who have an interview coming up real soon and are worried they will blow it because they are afraid of what they'll be asked in the interview.
Most job seekers have been working for several years at their current job and are unprepared and out of practice for job interviews.
These people are hardworking, well qualified, and have years of experience, but are afraid of losing the job to a less-qualified person with polished interview skills.
It's not their fault -- they were never taught how to properly answer an interviewers' questions... and there is a right way.
This is understandable and a common problem I hear over and over again.
Perhaps there are times when even you feel...
Frustrated and tongue-tied to come up with good answers to interview questions
Nervous and afraid about what you'll be asked by your interviewer
Tired of going on interview after interview with little or no results
Discouraged because you're not getting called back for second interviews
Annoyed because you're not getting hired for the job you want
But once you know the key to interview preparation and understand how to answer interview questions, you will greatly improve your chances of getting the job.
Let My 17 Years of Professional Experience Give You the Edge
I've seen every interview mistake in the book and I'll show you how to avoid them all.
I've taught thousands of people how to ACE their interviews and give impressive answers to job interview questions.
I know exactly what interviewers are looking for having been one myself for Exxon Mobil, and I've been interviewing people for 17 years.
Before becoming an interviewer, I worked as a technology consultant and interviewed for new jobs all the time!
I learned the hard way, but frequent interviewing quickly taught me everything I needed to know about acing interviews.
I became so good at interviewing and landing jobs -- the companies I worked for began asking me to interview job candidates to help them hire the very best people into the company.
The typical job seeker who looks for a job every 5 or 10 years wouldn't live long enough to get this kind of experience by trial and error.
Stick with me and you'll get the benefit of my 17 years of professional interviewing experience.
You'll get the inside scoop on what interviewers are looking for and how to tell them exactly what they want to hear.
The Only Thing Standing Between You and Getting Hired is the Right Answer
Do You Know What You'll Say?
Walking into an interview without knowing exactly what you are going to say is like trying to give a presentation without practice.
Have you ever been on a job interview where you knew you were right for the job, but you didn't get it? They may have told you they chose a more qualified candidate. In reality, you were probably the most qualified, but you failed to impress your interviewer.
If you don't impress your interviewer the first time, your chances for a second interview are ZERO!
I used to be nervous during interviews and usually ended each one by kicking myself the whole way home for blowing yet another interview.
I was always qualified, but early on in my career, I didn't always get the job. There were many times where I felt like throwing in the towel because NONE of the companies I interviewed at would offer me a job, no matter how hard I tried.
I've walked a mile in your shoes before, so I know how downright frustrating it is to 'try' and keep 'trying'.
Only One Person Gets the Job! Give Yourself an
Advantage

and Leave Everyone Else in the Dust
So how are you supposed to compete against hundreds of other job seekers?
You may have the most experience and education, are well-qualified and may be the best person for the job -- but even the best person still has to prove WHY they are the best.
Before you can prove you are perfect for the job, you need to understand what they want from you.
Now imagine for just a minute -- what if you knew exactly what your interviewer wanted to hear?
What if you could read their minds?
What if you had an endless library of 'golden answers' at your fingertips and could dish them up at will?
How do you think you would do now?
Getting hired would be much easier, wouldn't it?
If you're ready to start impressing interviewers and ACING your interviews...
I have good news for you.
I've put together the most advanced interview training program that's available.
Introducing...
The Complete Interview Answer Guide
Check out what others have said about my training program...

Two job offers in one day
"I just wanted to let you know that I got my dream job.
The tools that your guide provided me with helped me shake the nervousness that I usually get at job interviews and I managed to get two job offers in one day after a year and a half of interviewing with no offers."
Sarah S. Atlanta, GA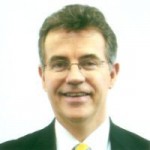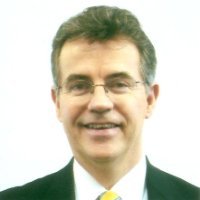 Your guide really helped me to prepare for the interview
I recently accepted a position with an IT company in Charlotte, NC.
The questions in guide helped me to be relaxed during the interview.
I recommend this guide to everyone who is looking for a new job.
Sincere Regards,
Kemp Byrd
Charlotte, NC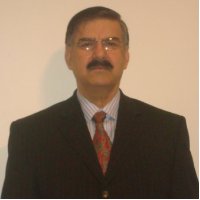 Your program is second to none!
This is the best program I have ever seen.
After reading your guide, I said oh my God, my answers were wrong in my previous interview. It's no wonder I did not get that job.
Thanks,
Anis Khan
Ashburn, VA

"You're not going to believe this...they actually offered me two positions!
I purchased your guide last Tues., but I had two job interviews.
Not only did they want me to come join the company, but they offered me TWO DIFFERENT JOBS!!!
Thank you so much for this wonderful guide."
Dawn Fuller

Got almost every job I interviewed for...
"I wanted you to know that your guide has been one of the most helpful pieces of information I have ever received.
I have interviewed with several companies in the past 30 days, and to be honest, have been accepted by almost all of them.
The facts, tips and suggestions you gave were awesome! Thank you so much!"
John Schnaubert
Oak Harbor, WA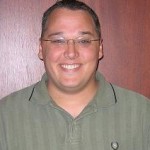 Got the job. Thanks a Million!"
Just thought that I would let you know that I read and utilized many suggestions in the guide and I am now EMPLOYED!
I got a job with a major bank in a full time, direct hire position.
Thanks a million!!!!!!!
Mike Z.


Aldie, VA
 Got the Job ...It's as if THEY were asking me questions right out of your guide!

I wish I had found your website before I went on my first interview. I would have had so much less stress.
They asked almost every question you identified, using the same words, as if THEY had your guide!
Janet G.
High Island, TX
"I got my dream. I'm so excited about it.
I purchased your program and did everything you said to do. I went in to a very stressful panel interview feeling extremely confident.
I was offered a job out of 31 other applicants and I was told that I had the best interview of everybody."
Trea J., Tucson, AZ

"They were so impressed with my answers I was offered the job at the end of the interview.
I have been in HR for over 11 years and thought I knew everything, but after several interviews and no offers, I purchased your guide.
I had two interviews after purchasing your guide and I now I have two offers.
Thank you so much for writing such a good and detailed guide. I will recommend it to everyone."
Rosie Lamar
Format: PDF eBook, Spiral-bound hardbook, Video & Audio MP3
140+ Questions and answers
Use for: Behavioral interviews, phone, panel, skype, internal interviews, and mock interviews
ISBN: 978-0-578-05102-4
Instant Access: PDF Download, Video & Audio
Devices: MAC, Windows, iPad, iPhone, Android, Kindle
Reviews: (2167)
The guide is perfect for ANY type of professional job interview, including:  Finance, government, management, administrative, IT, sales, engineering, accounting, manufacturing, medical, non-profit, teaching, and everything else.
Now available in Online Video & Audio MP3
An interview question may seem simple on the surface, but there are many hidden meanings behind those questions and you must be prepared.
With each question in the program, I reveal the strategy behind the question and what the interviewer is actually trying to learn from you.
Then I show you how to answer the question with several different "real life" answers. After reading my answers, you'll easily be able to create your own personal answers -- answers that will impress the toughest interviewers.
Once you see how I do it, creating your own personal answer is easy, but more importantly you'll learn the secrets to answering ANY type of job interview question - no matter what they ask you.
Don't lose the perfect job opportunity ...just let me help you to get prepared!
My program will systematically teach you how to impress interviewers by showing you the right way to answer tough interview questions.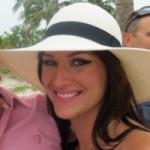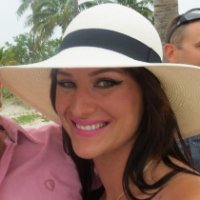 All the questions that you had in the guide is exactly word-by-word what I got asked
I want to thank you so much for the guide. Prior to that, I went to five interviews, got nothing, went to this one and landed a job.
All the questions and all the answers that you had in the guide is exactly word-by-word what I got asked.
Jelena M.
Toronto, CA
Let Me Show Why My Answers Will
Get You

Hired
What do you consider your most significant weaknesses?
Don't feel the need to reveal deep character flaws, but tell the interviewer you have a few faults that you are working to improve and then give a few examples.
A good way to turn this question around and turn a weakness into a strength is the best way to answer this question.
Don't actually tell the interviewer that you have a problem; though we all have something wrong with us, but don't come right out and say it as it will sound like a weakness and a reason not to hire you.
1.) "I pay close attention to details which does result in a higher quality of work and saves additional time down the road, though it does take more time up front and sometimes overtime."
2.)"I am a person who likes to meet deadlines and deliver what I promise and sometimes I can get a little frustrated with my fellow co-workers if I'm waiting on them in the last hour before something is due."
Every Question is Explained in Detail.
It's Like Knowing All the Answers Before a Test
What do you consider your most significant strengths?
This is another top 10 question you can expect to hear in any interview.
Prepare yourself and make sure you can rattle off three to five of your job related strengths.
Don't tell the interviewer that you don't have any.
1.) "I have a solid background in Accounts Receivables, great problem solving abilities and I get things done with little direction."
2.) "I have great communication skills and can work with many different types of people of varying personalities and skill levels. I am motivated, disciplined, and focused and am determined to get my job done well and on time."
3.) "I meet deadlines. I deliver what I promise. As a result, I've always made my managers look good."
You Will Be Prepared and Confident!
How do you get along with different types of people?
The workplace is loaded with a variety of different people with varying personalities and the interviewer wants to know how you think you will fit in.
You want to show the interviewer that it does not matter what kind of people you work with - just that work gets done.
This shows the interviewer that you are more concerned with outcomes than personalities.
1.) "I work well with anyone who delivers what they promise."
2.) "I've always been able to get along with anyone. It does not matter how difficult some of my co-workers can be. I even manage to get along with those that I don't work with.. Getting along with others simply boils down to personality.
When you can understand and recognize other personality types, other than your own, getting along becomes that much easier. I may not get it right on the first try, but once I learn more about that person and discover their hot buttons, I won't have any problems."
You'll Be Prepared for Tricky Interview Questions, Too
Interviewers love to ask loaded questions like these…
What are your salary requirements? I'll show you how to safely answer this question without revealing how low you are willing to go.
Did you ever have a boss that you did not like or get along with? We all have at one time, but I'll show you how to say "nice things" about your boss, even if he was the worst.
Did you have any trouble finding the office? Seems like an innocent "how's-the-weather" type question, doesn't it? Don't fall for it. Everyone has trouble finding a new office the first time and your answer says a lot about your character.
Your resume shows a gap in work history, what happened? You'll be prepared to answer this one, no matter if you have been out of work for 6 months or 6 years.
Why are you looking for a job in a field that is not related to your major? Looking for a job outside your major or recent field of experience can raise "red flags," but I'll show you how to put the interviewer's mind at ease.
You Will Be Armed with Everything
You

Need to Impress Your Interviewer:
140+ interview questions with the RIGHT answers
STAR Behavioral method explained with examples
Phone interview preparation module
Closing questions - because you'll need to ask your interviewer questions, too
Panel interview strategies
This program is ideal if you are over 50 and having a hard time getting a job
If English is your second language, you'll learn how to answer questions using proper English
You're covered for: HR questions, Experience, Leadership, Salary, Closing, Behavioral, and Phone interview questions
My
World Class

Interview Training Program is Yours

Risk Free
Since I have been both a job seeker and professional interviewer, I know first hand what it takes to impress interviewers and get hired.
No one helped me during my first years of job hunting, so I KNOW how important a little mentoring can be... and I am now very happy to BE that mentor to others.
And now you can have an encyclopedia of interview questions, shortcuts, and techniques to help you ACE your interview.
You'll stop stumbling over your words and start giving a stronger interview performance.
And you'll do it naturally.
No matter how long it's been since your last interview or how uncomfortable you are with interviewing...
I'll show you how to impress interviewers so they start calling you back for second interviews.
You don't have to worry about being nervous or forgetting what to say, ever again.
You'll be prepared for phone interviews, behavioral interviews, and any question that gets thrown at you.
My methods work for all jobs and all professions and I guarantee they will work for you.
The Complete Interview Answer Guide and 1 year of updates are yours, for a one time payment of $47 -- less than most people spend on dinner for two.
But keep reading - there's more...
Try The Complete Interview Answer Guide today and you'll get the following bonuses absolutely free...
Over $100 in
Bonuses!


Yours, Absolutely

FREE

Bonus 1 - Insider Secrets to a More Powerful Resume - Value: $19.95

Bonus 2 - Secrets of Following-up After the Interview - Value: $19.95

Bonus 3 - 12 Killer Steps to Improving Your Resume - Value - $14.95

Bonus 4 - Secrets to Setting & Achieving Your Goals - Value - $19.95

Bonus 5 - Free eBook Updates for One Year


Bonus 6 - Preferred email access to Don - Value - $500


Caution: You better hurry, my time is limited and I only allow a few customers a week to get preferred email access to me ...and I frequently remove this offer. If you don't order your guide today, you might not get preferred email access to me.

120 Day Money Back Guarantee
If you're not satisfied for any reason, just let me know within 120 days and I'll gladly refund your entire purchase – no questions asked.
But I'm so confident you are going to love this program because it's going to help you get hired for the job you want.
And it's so affordably priced, anyone can improve their interview performance, even on a tight budget.
Let me take this one step further….
If you use my guide, and somehow don't get the job you want within 120 days, I'll give you an immediate 100% refund of your purchase price for the ebook version of the guide. For the coil-bound hardcopy, just send it back even if it has coffee stains and comments scribbled all over it.
You won't find anyone this confident about the results their product will bring to you.
You see, I'm so sure of the results my guide will bring to you — I am willing to put the entire risk on my shoulders.
Test it out for yourself. Try my professional interview answers and techniques on your next interview. Once you've tried them, I'm confident you'll keep the guide forever.
Sincerely,

P.S. My interview training products are the best and always produce excellent results for whoever applies them. Maybe I'm a little biased, but I truly believe they are the best and I don't know of anyone else who puts their name on their products like I do.
P.P.S - You have to make a choice today.  Do you want to do all this by yourself - tirelessly searching the Internet for someone or something to help you?  Or do you want to save a lot of time and let me take you by the hand and share with you what is already working?
P.P.P.S - Whether you decide this program is right for you or not -- that's up to you. If you do nothing else, at least take what I've shared with you today and interview a little bit smarter.
If you're still not convinced my program will work for you, just listen to what my past customers have said.  You can hear their stories on this page.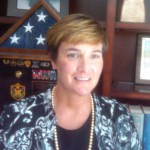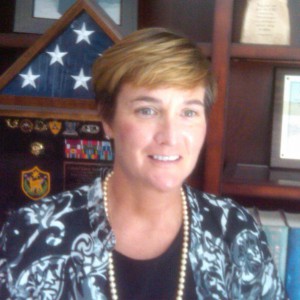 Not only did your guide provide me with a lot of great confidence but you cared enough...
I just landed a job as the general counsel for Mideast operations for ITT.
Not only did your guide provide me with a lot of great confidence but you cared enough to send me your personal advice and there's not too many people left in this world that would be willing to do that.
Karen F.
Alcoa, TN

I got a promotion out of it
Thank you so much for helping me out with getting the new job.
I really appreciate it and I got a promotion out of it.
I really appreciate all your help and emails with the few questions that I did have. The guide was very, very easy to follow and I directed a few people, some of my friends, to your new website.
Karen B.
Irving, TX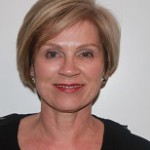 told me at the end of the interview I would receive an offer the next day
After reading your guide, I really felt prepared for my grueling behavioral interview with a large pharma company.
I especially found your closing questions to be very effective.
The manager actually told me at the end of the interview that I would receive an offer the next day.
Rhonda B.
Dayton, TN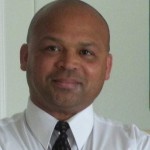 Haven't interviewed in 15 years and you helped me put it all together
I just wanted to thank you for your interviewing guide.
I don't have a lot of corporate expertise and was very nervous and apprehensive about interviewing, but your interviewing guide helped me through my first interview.
I increased my confidence and you have given me a whole different outlook in the interviewing process.
Manny Candelario


Middletown, CT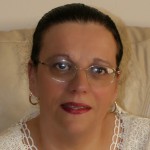 Hired 90 minutes after the interview
They actually rang me 90 minutes later to ask if I could start work tomorrow.
For every question I had the perfect answer.
I passed on your information to my daughter and now she starts her new job tomorrow.
To be sure, I'll be singing your praises from this side of the pond.
Deb F.
Great Britain

"There were about 12 questions that were asked during the interview that were in your guide verbatim!!!
Needless to say, I did extremely well in my interview and have now been promoted.
Your guide is EXCELLENT preparation and it gives us not only the RIGHT answer, but what the interviewer is looking for.
Now, I am using your guide to interview my replacement!"
Alice E. Tisthammer, PMP  Kennedy Space Center, NASA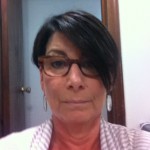 Realized why I was blowing my interviews and cut my job search time in half

"I recently bought your interview tools and it has been so helpful because...
I'd been interviewing for several months and couldn't understand why I wasn't getting any offers, but after reading your guide, I went on my first interview with more confidence than you could possibly imagine and I got an offer."
Buff Glasser
Ocean, NJ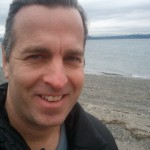 Absolutely the best program!
"Absolutely the best program!
But I feel absolutely blessed that I stumbled upon your site and had the good fortune of ordering your program because it changed everything.
I would recommend this program to anybody."
James N.
Vashon, WA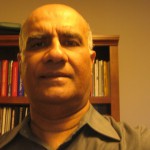 You are definitely an ACE!
"In just couple of days being in contact with you, your prompt professional responses are valuable and truly amazing.
I wish more folks like myself would take advantage of your knowledge, experience and know-how.
Thank you again for your advices, professional support, encouragement and promptness."
Abdul Khalfan
Ontario, Canada
Interviewers were impressed with me...
Thanks for your great tool and particularly your personal attention in helping answering my questions.
I have just received an offer despite the fact that I was away from the engineering field for over 10 years.
I don't think I can get the offer if not for your publication and personal help.
The interviewers were impressed enough to make me an offer amongst many well qualified applicants.
Andy C.
Sammamish, WA

"I had several departments at Kendle make me an offer"
"Hello Don, I got the job at Kendle International.
Your guide truly helped me land the job that I really wanted.
As a matter of fact, I had several departments at Kendle make me an offer.
I highly recommend your study guide. Thank you."
Mary L. Gladden
Cincinnati, OH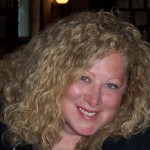 Your book helped me through some very troubling and competitive times
I am now the Executive Director for the Montgomery Economic Development Corporation and you and your suggestions, and your book helped me through some very troubling and competitive times!!!!!!
You are awesome!
You have been the best inspiration to me....Thanks so much.
Charlene Coulombe-Fiore 


Chicago, IL