Preparing for a job interview is always stressful. You want to make the best impression possible, come off as a skilled candidate, and determine the interviewer to consider you as the ideal option even before the interview is over.
But how can you actually make sure things go as well as planned? You've probably researched the company thoroughly, you're qualified for the job, you have the perfect outfit ready and you have some questions and answers prepared as well. But if you've been to at least a few interviews by now, you know that won't be enough.
How can you actually "wow" the person in front of you? What are the secrets to a successful interview that HR usually keeps secret from candidates? Here are some great hacks, which are likely to work better than you expect:
Do your best at being likable
Even if you have all the experience and qualifications you need to get the job, if the HR representative doesn't like you, you won't get the desired results. It's important to focus on likeability as well, and not just on professionalism and skill set. The interviewer already knows what you are good at from your resume, now it's time to show them something more, demonstrate you are a person other people would actually enjoy working with.
Besides competence, companies want on board easy-going staff, people who can blend in easily, and maintain a generally pleasant atmosphere within the enterprise. If you believe you have a great personality, you should focus on showing exactly that.
Display a positive attitude
Don't be afraid to tell a short, funny story about yourself
Use the recruiter's name during the interview
Talk nicely about the people you've worked with in the past
Smile
Don't just answer questions, ask some yourself
Getting more involved in the conversation, and asking questions yourself, instead of just answering them, can help you create a better image. This will actually be perceived as a sign of interest. It will show the interviewer you've done your research on the company and you are actually eager to learn more.
However, make sure the questions you ask are actually insightful, not regular ones just any candidate can think of on the spot. A question that will get the interviewer talking for more than a couple of minutes, or even tell you a story, will keep the conversation interesting and will make the entire meeting seem less stressful.
You can even look up some news on the industry and inquire the HR representative to share their personal opinion on something related to that filed. A few well-thought, smart questions can truly get you ahead, offering you a leaping advantage over other candidates.
Don't forget to bring a copy of your resume and letter of intent
Your interviewer already has your resume, but it's a common requirement for the candidate to bring a printed copy along as well. Overlooking this particular aspect will make you seem neglectful and unprofessional even if your resume itself is so good that best online writing services couldn't improve it any more.
The same goes for your letter of intent. If you were inquired to submit a letter of intent when applying for the position, you should bring that with you as well. If you've only set out your CV, then be one step ahead, consider writing one, and give it to your interviewer directly – It will show them you'd go the extra mile to get the job.
A great letter of intent can be ex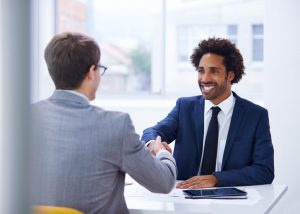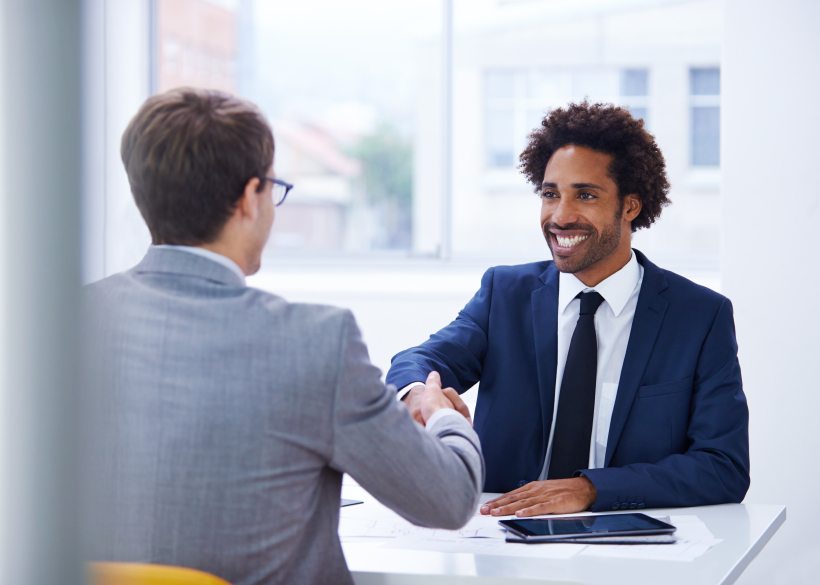 tremely appreciated. It can help the employer better understand why you are the perfect fit for that specific role, and also what you can bring the table that another applicant couldn't.
Work on your body language
Many candidates focus on looking put together by wearing an impeccable outfit and working on their appearance in general. Well, while these things do usually matter, if your body language isn't on point, they'll become irrelevant.
As Caroline Bonner, the chief communications officer for Veloce emphasizes, "non-verbal communication has an important impact when you are talking to someone. It's even more meaningful during an interview, considering you're relying on the other person to like you in order to actually get the job."
Try to exude confidence – stand straight, but relaxed
Firmly shake the interviewer's hand when introducing yourself
Follow the interviewer's lead to sitting down
Maintain eye contact, without actually starting.
Don't "trash talk" your previous employer
As awful as your past employer might have been, you should never display resentment towards them during an interview. When a candidate talks positively about the place they've worked in the past, the interviewer will more easily envision them having the same feeling about their company. A positive candidate, who values their career development journey, despite some less pleasant experiences, will always make a better impression.
"Trash talk" is a no-no in general during interviews, especially when you're referring to the people you've worked with or for. Maintain an utmost professional approach and refrain yourself from saying anything negative.
Be nice to everyone you come across
Let's say you've done amazing at the interview. You gave all the right answers, you've shown a professional attitude, and your body language was on point. But if the interviewer hears from the front desk employee that you weren't that nice to them, or you didn't say "hi" to someone you've walked past before entering the interview room, you're less likely to get the job.
Some HRs actually use receptionists or other people within the company as unofficial interview screeners, just to get a better insight on the candidate's personality. Be nice to everyone you meet on company grounds, and maintain the same attitude regardless of whom you're talking to – it can actually help a lot.
Acing an interview isn't as hard as you think. As long as you know a few smart tricks and use them to your advantage, you'll be able to impress almost anyone. Be confident, remember these suggestions, and your next interview will be a total success.